Read Time:
3 Minute, 24 Second
The Umbrella Academy's second season concluded on a playful cliffhanger almost two years ago. After saving the world in Dallas around 1963, our heroes triumphantly return to the present. They finds out that the timeline had been changed to remove almost everything related to life as they knew it.
The Umbrella Academy never existed in this other history. Instead, Reginald Hargreeves took in a new group of children with superpowers and gave them the name Sparrow Academy. All saw Ben  in darkness because the Sparrows hadn't yet been cast for the performance. So it wasn't entirely clear what all of this signified, but whatever they saw was unpleasant enough to cause numerous Umbrella Academy members to exclaim, "crap,"
How do you resolve such a cliffhanger? We present our response in the season three debut, if not particularly gracefully. The first segment of the show is an info dump that introduces the six new Sparrows (alongside Ben). They are a diverse group, much like the Umbrellas. They have abilities ranging from the predictable (Marcus is very powerful!) to the unusual (Jayme's magic spit causes people to hallucinate!) to, well, the extremely unusual (Christopher is a floating green cube)!
Regarding Jayme's peculiar ability: It's "Footloose" this time. After a spit-induced fantasy that also serves as Umbrella Academy's latest justification for getting the entire ensemble to dance, a real fight breaks out. The Umbrellas put up a respectable fight, but they can't stand a chance against the Sparrows. After the battle is over, our heroes leave their incredibly helpful time-travel briefcase behind and flee to tend to their wounds.
Netflix's The Umbrella Academy has made its long-awaited return. It's not just better than ever—it feels like an entirely new show! The show (based on the hit comic book series by Gerard Way) the adventures of seven children who, despite being adopted by different families, were all adopted by Sir Reginald Hargreeves, or The Monocle, himself. Hargreeves raised them together to become superheroes in hopes of saving the world.
1) See how it all began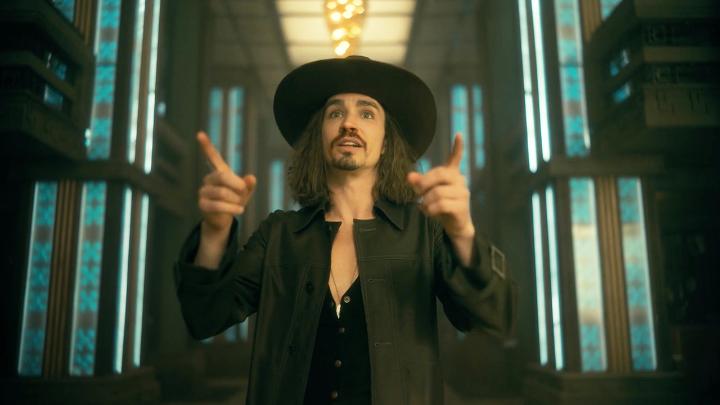 The first season of The Umbrella Academy focuses on an estranged family of superheroes. Led by a dark and brooding, but beloved father (played by Tom Hopper), these outcasts face one central threat to save humanity. There's not much in terms of spoilers here because The Umbrella Academy is based on a comic book series with only seven issues published so far. However, you can still get excited for season three! And before you settle in for those all-night binge sessions on Netflix, here are some things to know about your favorite dysfunctional family of superheroes.
2) Who's Not Back Yet
It's safe to say that anyone who hasn't watched all 10 episodes of The Umbrella Academy so far can safely stop reading now. The next few minutes will contain many big spoilers for season two. There are some big twists, like where we left all of our favorite characters at the end of last season. If you don't want any spoilers for seasons one and two, look away! That said…it's still worth it to watch season one before watching season three. It helps a lot with understanding some of these plot points and mysteries set up in previous seasons. Plus it just has plenty of feels and emotional moments.
3) Who's Returning From the Dead
One of the best parts of The Umbrella Academy's season premiere was its reintroduction to Vanya and Hazel. Both of the  characters  died in The Umbrella Academy's first season. In fact, it broke our heart when they both passed away in episode seven, but it looks like Vanya and Hazel are returning to The Umbrella Academy. After their plane crash-landed on Old Antarctica, We saw them buried under a pile of snow. However, by the end of episode three, they were back on Utopia. And ready to join Luther and Cha-Cha as part of The Hargreeves Group again.
Also Read –"Squid Game" is back with its Season 2